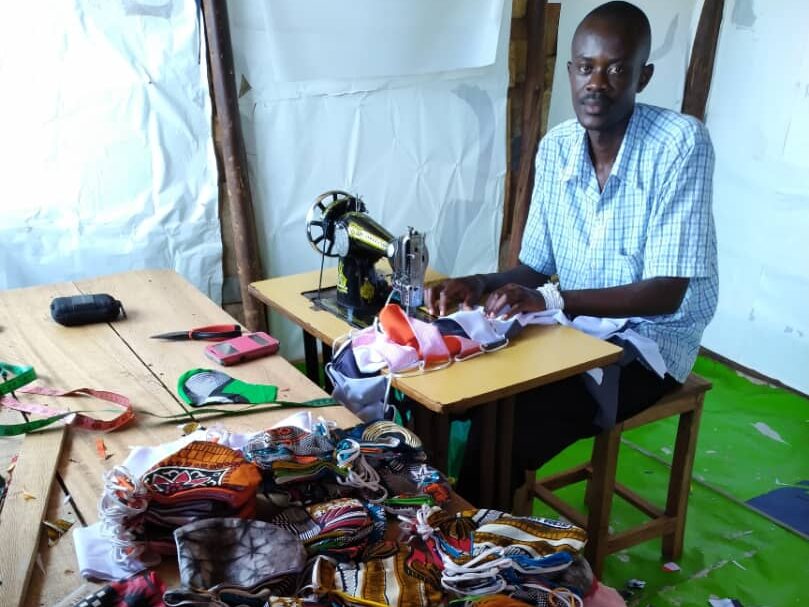 As part of Tugende's continued efforts to support clients, staff and the community through the challenges of COVID-19, Tugende has worked with tailors in its own Uganda client base to order and produce over 6,000 face masks — helping tailors with livelihood and ensuring access to high quality masks.
Tugende's call to action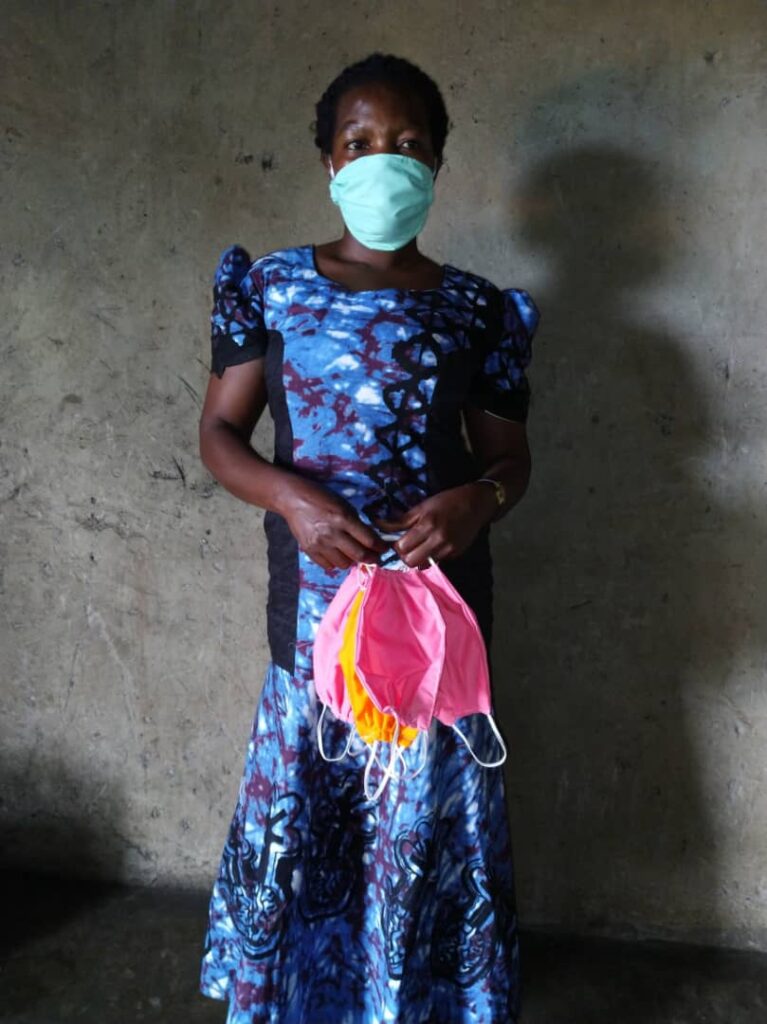 Once Uganda's Ministry of Health (MoH) distributed guidelines for cloth face masks, Tugende quickly mobilised and empowered its client network to manufacture and distribute face masks across Uganda. Tugende started by calling on its clients who achieved ownership of sewing machines through the company. The team comprising the tailors and Tugende staff sprang into action!
Tailors, located in Kampala, Jinja, Iganga, Wakiso, Mbarara, Masaka, and Mbale, worked diligently to source quality materials and fulfill orders that met MoH's specifications – double layered cloth masks with a pouch for a filter that covers both the mouth and nose. Tugende  communicated the MoH  guidelines, approved sample masks from tailors and coached the tailors ("the entrepreneurs") to achieve the objectives. As a result of this initiative, Tugende and the team of 12 tailors worked together to manufacture and distribute over 6,000 face masks nationwide for Tugende clients and staff since May 2020. 
From the tailors
Ojambo Vincent, a Jinja-based tailor, was ecstatic about the opportunity to diversify his income and make an impact. During an unprecedented economic and health crisis, Vincent's work with Tugende enabled resilience for himself and his community. "I was very happy when I was contacted about the project and automatically knew that my family would greatly benefit from the money generated from the supply of face masks," Vincent said.
"I am grateful to Tugende for trusting me with this project and I hope this marks the beginning of many other opportunities of working with Tugende." 
Call for collaboration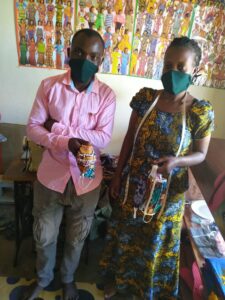 The fight against COVID-19 is not over. As a community and as individuals we have a responsibility to protect ourselves, our families, and our neighbours by following the expert and government guidelines.
We encourage you to:
Wear your mask covering your nose and mouth
Avoid crowds and maintain a distance of two metre from others;
Wash your hands frequently with soap and water, or use an alcohol-based sanitiser;
Have your temperature checked regularly.
We invite you to join us in the fight against COVID-19 by following all of the MOH guidelines!