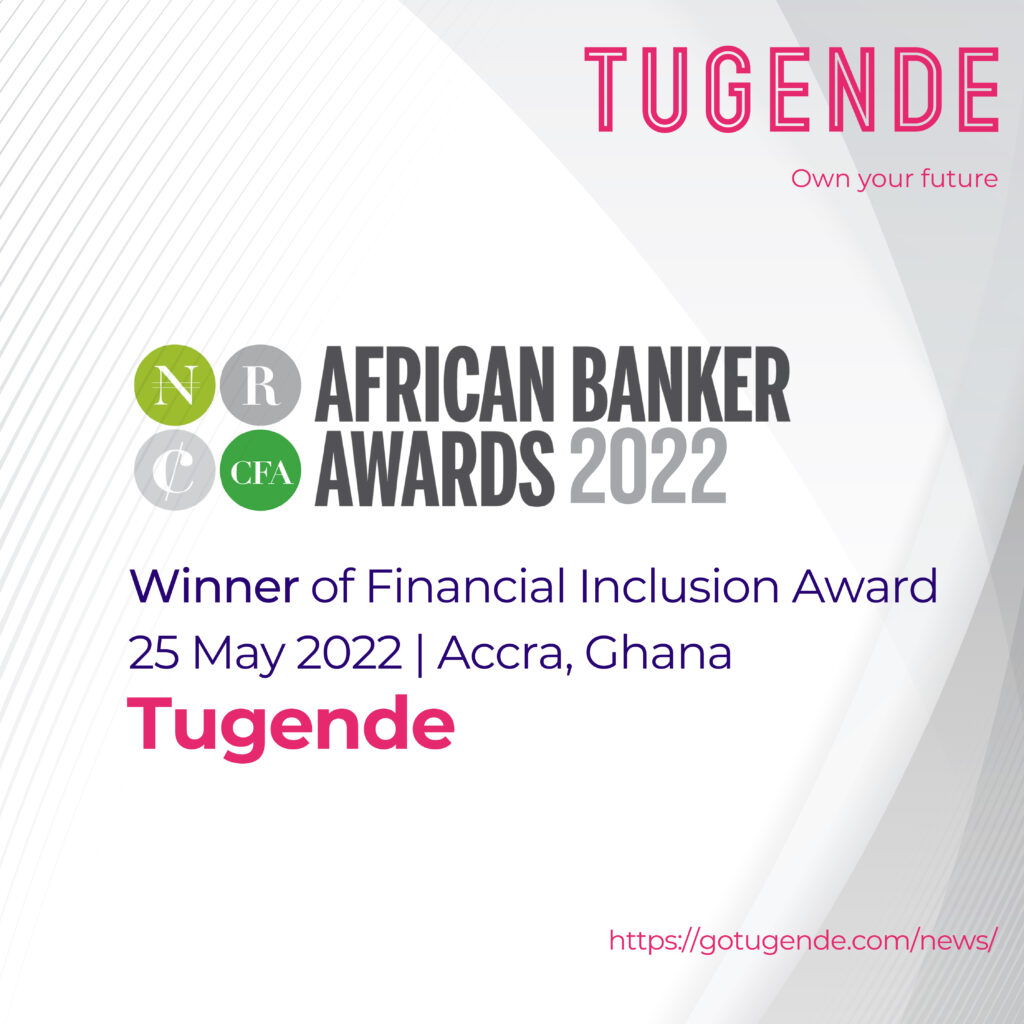 27 May 2022
Tugende, an MSME lending fintech in Uganda and Kenya won the 2022 Financial Inclusion Award at the 2022 African Banker Awards announced on 25 May.
The Awards, held in Accra, Ghana in conjunction with the African Development Bank's annual meetings, recognise the people and institutions driving growth, development and transformation in financial services across Africa.
Tugende is a digitally enabled lender specialising in asset finance and credit scoring. It has supported more than 60,000 clients in Uganda and Kenya to own income generating assets and build credit profiles to unlock additional opportunities as they grow their business.
"As a company with Pan-African growth plans, it's an honour to win this continent-wide award," said Tugende CEO and Founder Michael Wilkerson. "We have always prioritised the financial inclusion and growth journey of our clients, and all credit for our success to date starts with our ambitious and driven clients and our diligent teams in cities and towns across Uganda and Kenya."
Tugende's core products include motorcycles, 3-wheelers, mini-buses, cars, refrigerators, boat engines and other business assets, all for income generating use. All packages include product and medical and life insurance, safety equipment, ongoing support, and a digital credit profile which enables successful clients and their communities to earn new opportunities like top-up loans and enhanced insurance.
Tugende beat out a very strong shortlist for this award, which included Uganda's Centenary Bank.